Daikin's air purifier cleans the air with Streamer discharging technology to restrain. viruses, bacteria, allergens and odors. It is as well equipped with Electrostatic HEPA filter that is capable of collecting dust. Cover over 31 sq.m room.
Streamer Technology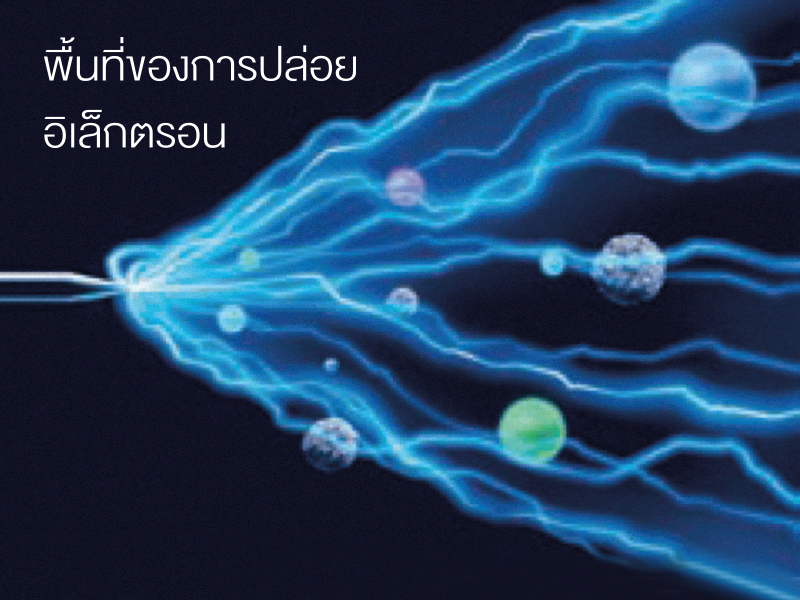 The streamer discharges the plasma electron with high-speed that could decompose viruses, bacteria, fungus, hazardous chemical substances and allergens. Its decomposing power toward those certain pollution is as equal as the 100,000 C heat. (This is a comparison of the decomposing power toward the pollution agents. In the regular operation, temperature will be at normal room temperature.)
Deodorizing Filter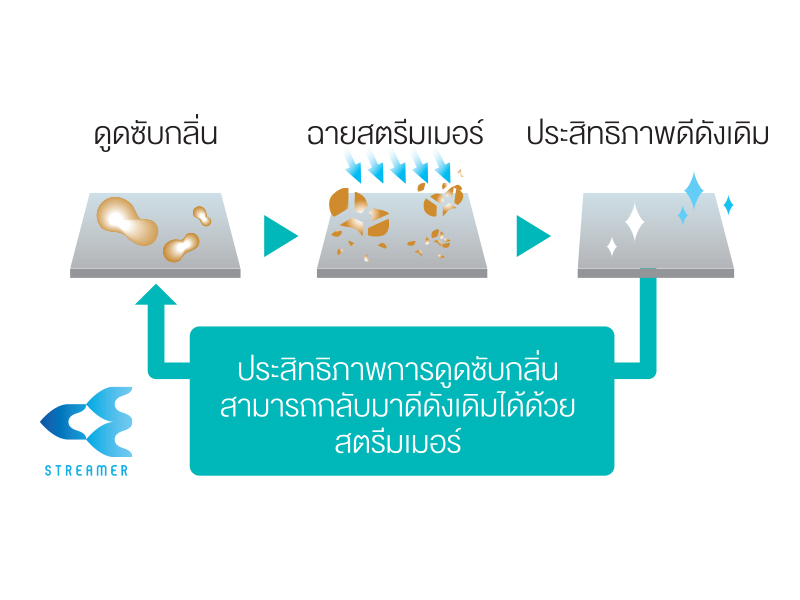 Carbon-type deodorizing filter can remove the unpleasant odors by using the Streamer technology to eliminate odors and dirt.
Slim Design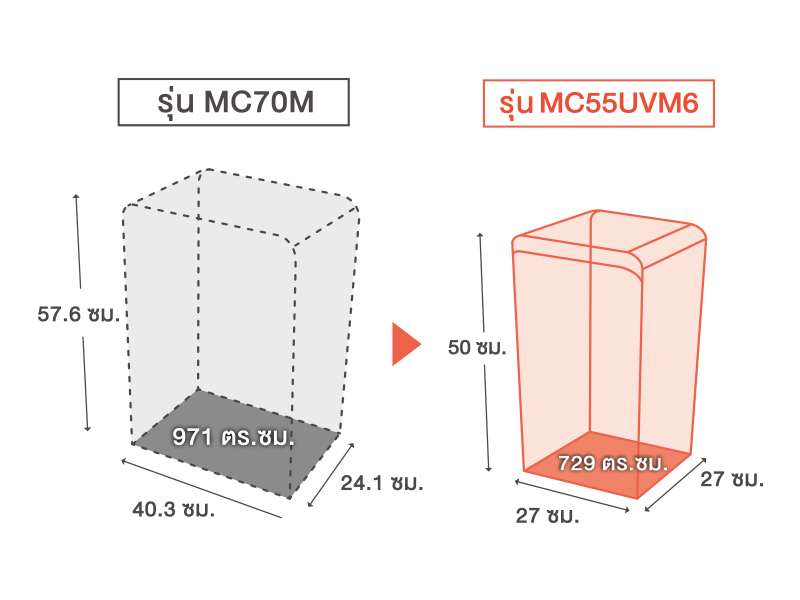 The tower-like design, can be placed at all corners of the room, takes space only 27 x 27 cm
3-way air inlet and can be placed next to the wall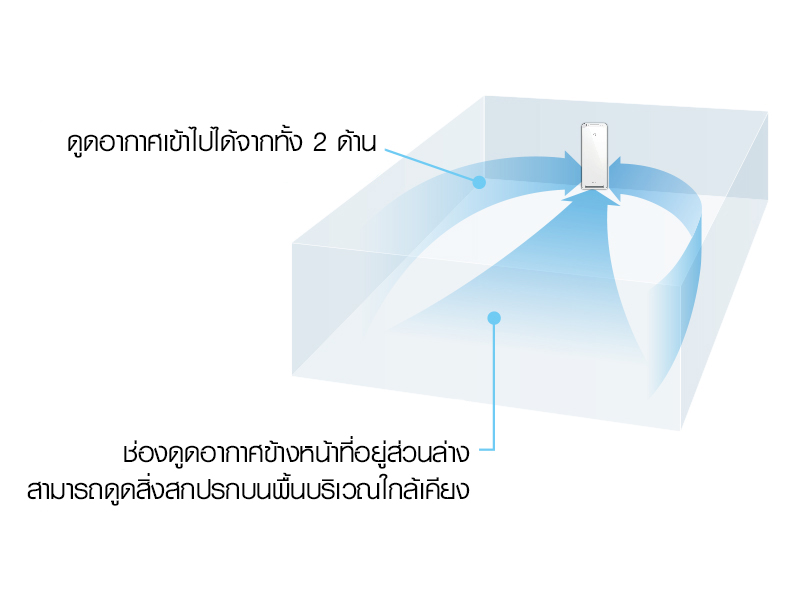 3-way air inlet (front-left-right) and 1 way air outlet at top of the purifier. So, it can be placed near the wall.
Minimum quiet operation at 19 decibels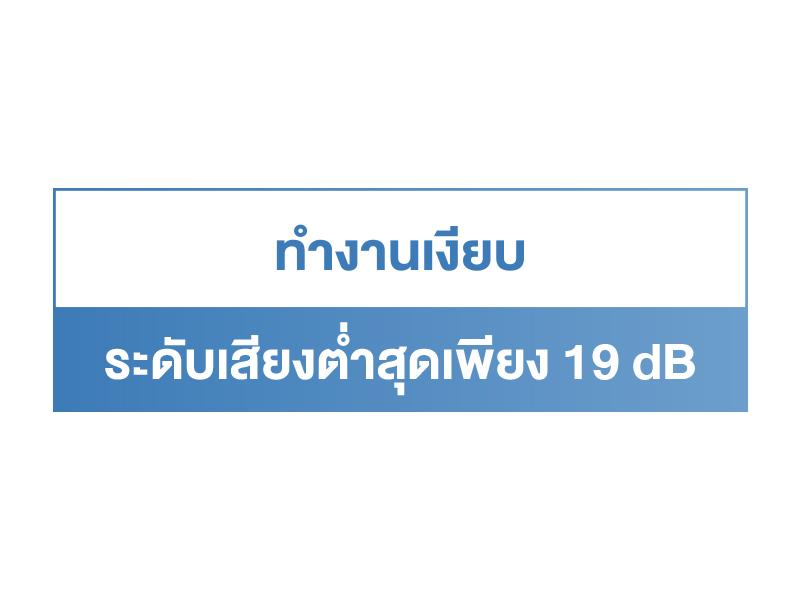 The large-size air outlet reduces the operation sound. Fan's position is placed at the bottom part while filter acts as the sound-absorbing sheet that make the minimum quiet operation sound at only 19 decibels.
3 Dirt-Detection sensors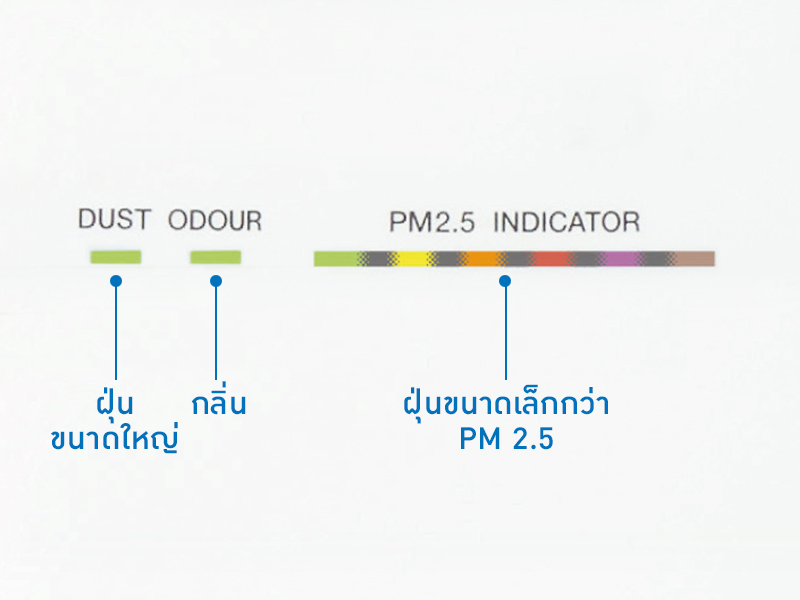 Intensive particles detection sensor can filter large dust and small particle which is smaller than PM 2.5. In Auto Mode, the purifier can deodorize and purify the air to eliminate the unpleasant air.
6-level of dust detector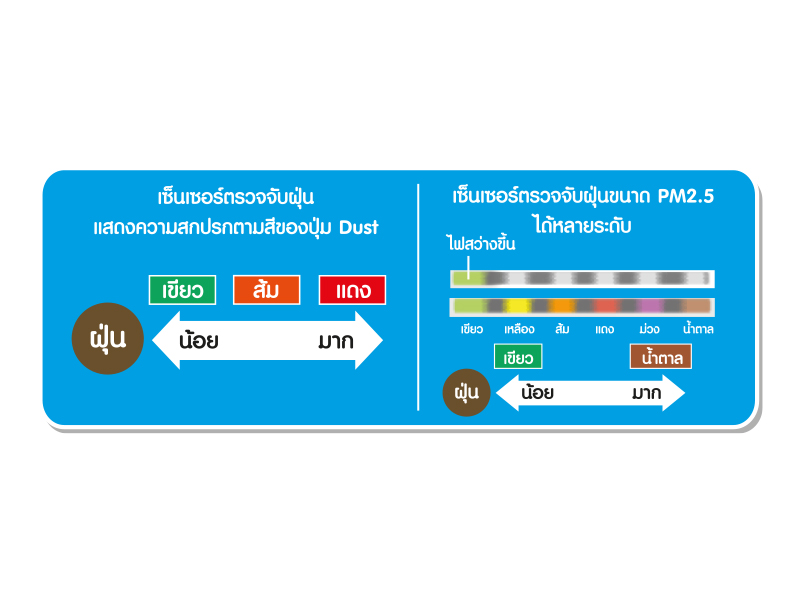 Maximum of PM2.5 dust detector with 6-level of censoring.