Daikin's air Super Cool Series 24,500 BTU/h provides high effiency of cooling capacity by using the next generation R32 refrigerant that save energy, lower global warming potential compared to R410A refrigerant. Featured with quick cooling mode and Titanium Apatite Deodorizing filter decomposes virus, bacteria and unpleasant smell.
R32 refrigerant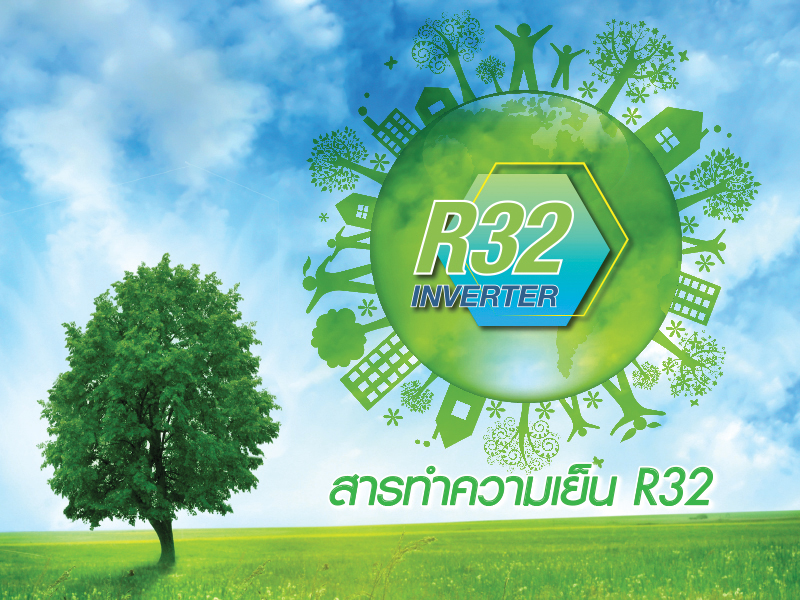 R32 is an eco-friendly refrigerant that is first used in Thailand by Daikin. Its cooling capability is known to be higher than R22 and R410A refrigerants and reduces compressor's workload. As a result, air conditioners with R32 refrigerant can give faster cooling operation, save more energy consumption, and have 3 times less Global Warming Potential (GWP) than R410A. The total cumulative sales of split air conditioner with R32 refrigerant in Japan are over one million units.
Powerful mode's instant cooling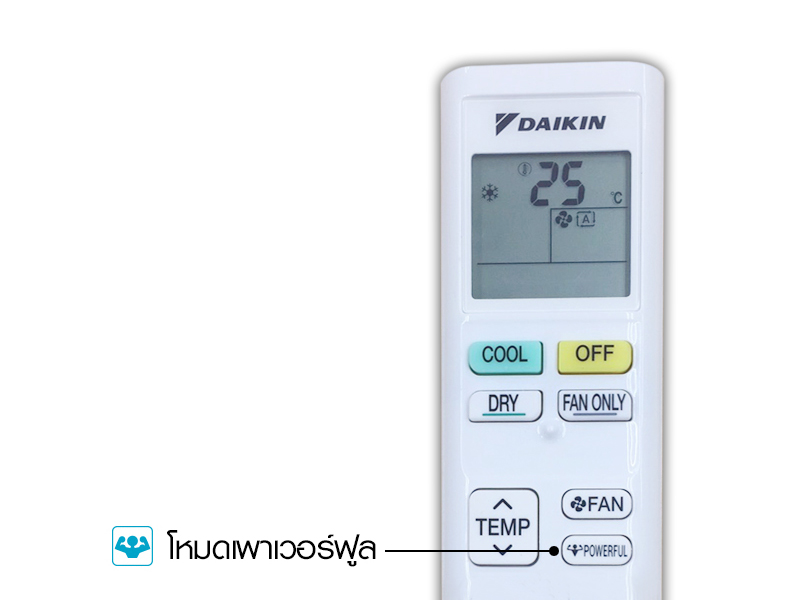 The room can instantly be cooled from pressing the button of Powerful Mode to make you feel comfortably cool with the highest efficiency of cooling.
Easily maintenance with removable drain pan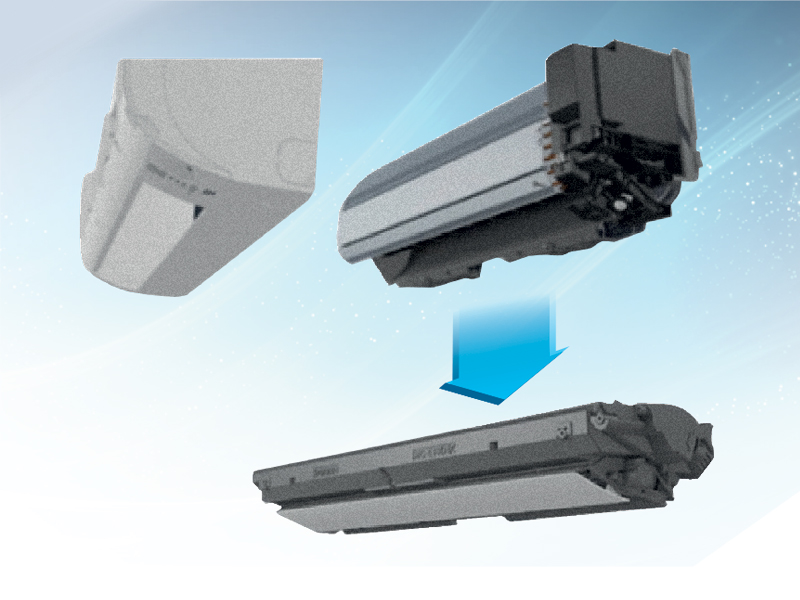 Maintenance is easy to be done with the removable drain pan to restrain the unpleasant smell when the air conditioner is regularly cleaned by expert technicians.
Titanium Apatite Deodorizing filter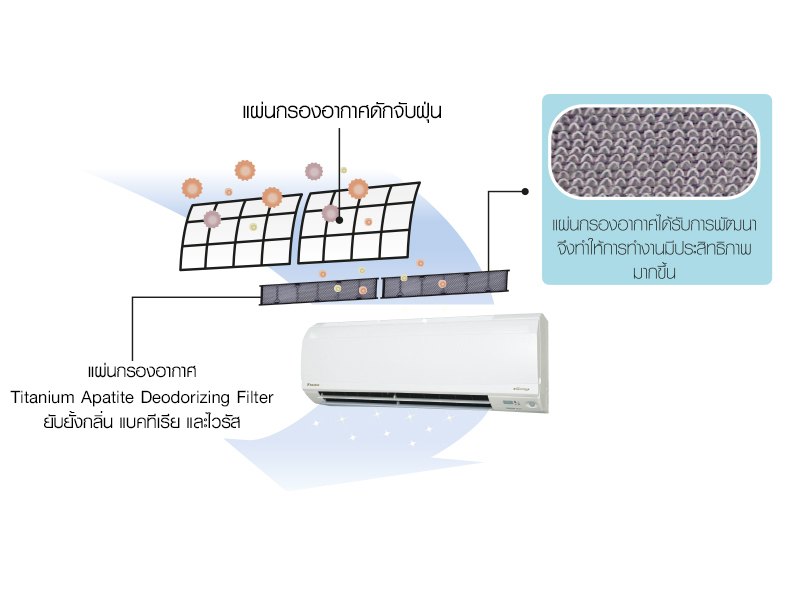 Titanium Apatite Deodorizing filter restrains odours, bacteria and viruses.
Copper condensing coil with the compressor's 5 year warranty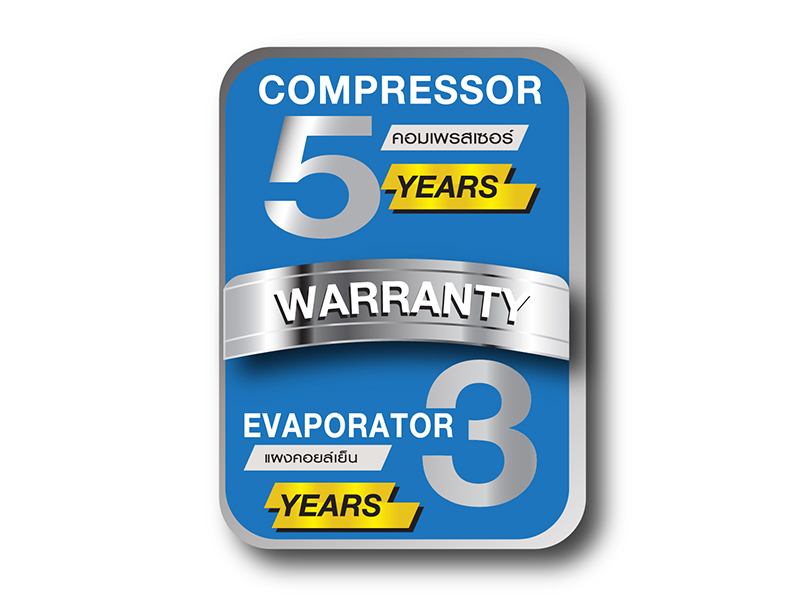 - 5-year compressor warranty
- 3-year cooling coil warranty
- Coated heat exchanger PE fins resist salt corrosion and acidic rain